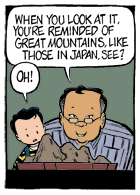 Japanese Internment Camp
Daniel's response to Sept. 11, 2001 was creating this storyline featuring Nicholas's paternal grandather George Tokoname.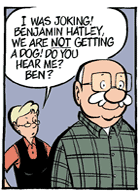 The Origin of Max
It all started with a trip to the pet store…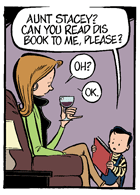 A Visit From Cousin Stacey
Patty's cousin is a single career woman living in a metropolitan city and their lifestyles couldn't be more different, but they still find ways to connect.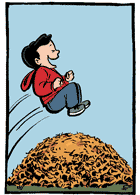 The Leaf Avenger
Nicholas takes it upon himself to start an unusual crusade, much to Ben's exasperation.